South Shore Family Chiropractic Reviews
What Our Weymouth Patients Say
At South Shore Family Chiropractic we love when patients share with us their feedback and comments after chiropractic care. Please read our patient testimonials below to see what other people have achieved through their tailored treatment plans with us. Share your stories too! Click here to send us your feedback so that we can help to spread the word about the benefits of natural South Shore Family Chiropractic care. For more information, or to schedule an appointment contact us today.

---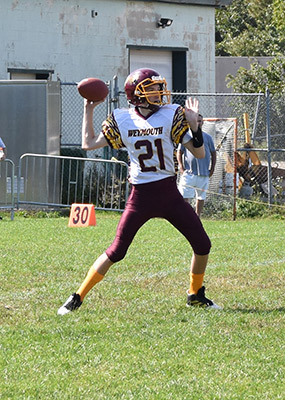 Our family has been patients of Dr. Bill's for almost 15 years. Our boys started getting adjustments when they were babies and they are now teenagers. They are both active with sports, and after weekends of football or basketball games they are sore and look forward to getting an adjustment. Thank goodness for Dr. Bill, he has made a huge difference in recovery from the aches and pains. He is great with the kids, engages them and genuinely cares. I have recommended and will continue to recommend him and the practice to others. Lori N
Professional, Friendly and Welcoming
From the moment I walked into the office I was greeted with warm smiles and positive energy from the staff. Everyone at South Shore Family Chiropractic is professional, friendly and welcoming! Not only do I feel like I'm in great care but it's also a very pleasant experience every time I go. My body has become more friendly – my neck and shoulder tightness has improved so much!! Another bonus is the great care and thought they put into educating their patients. Dr. Bill and Dr. Amy have helped improve my current condition significantly, and I cannot thank them enough! I look forward to continuing to work with them. ~Barbara M.

Interesting First Visit
The first visit was interesting. The chiropractic process was presented in a straightforward process and was easy to understand. Dr. Bill has a protocol that he follows. His process is in a professional manner and does not take long to complete. ~Christian M.
I Was Extremely Satisfied
I was extremely satisfied with Doctor's Byrnes professionalism, and the descriptions in detail of his services. I felt thankful that on my first visit he initiated my treatment, I left his clinic confident that he will be able to help with my neck, shoulders and back problems that have increased as I am getting older. ~Juan G.

The Chiropractors are Amazing
I have had issues with my back for years! With all the chiropractors I have gone to no one has ever explained what was wrong with my back. After my first visit, they gave me a folder with a picture of a spine and circled all the places in my spine that need adjustments. It also explains what organs it affects through the nervous system. I have a better understanding of what was wrong and how it could be fixed. I love that I don't have to make an appointment I just walk in. It's convenient. The chiropractors are amazing. The secretaries are all so nice! I feel better and am confident they will fix my back. I go 3 days a week. I wish I occult go every day. ~Alyssa C.
Everyone Was so Pleasant and Helpful
I was very happy with the practitioner and the receptionist and felt hopeful that my condition can be helped and I'll be on my way to feeling better in no time. I actually do feel better after the first visit. Everyone was so pleasant and helpful. Can't wait to go back and continue on with my treatment. ~Margaret R.

Love the "Hands On" Approach
Love the "hands on" approach where each practitioner really touches and feels my spine before 'automatically' just making adjustments by just reading my chart. My care feels more personalized and not like I'm the next in line on a conveyor belt. Wish l have gotten here sooner! ~Melissa M.
Very Comfortable Environment
Excellent staff, very comfortable environment. Staff helped me with my anxiety about my first visit by answering questions. Dr. Bill did a great job explaining everything and made me relax very easily. ~Sue W.

A Happy Patient
I always thought chiropractors were only a last hope for people with severe back problems, but after taking my son to SSFC and listening to Dr. Bill explained how the brain, which controls all aspects of the body, tries to repair injury via the nervous system, and that if there are any restrictions in that system, the body will compensate as best it can, but will not fully heal, and will lead to other health issues, and that maintain that system, was eye opening. Now I'm a happy patient , and would encourage others to seek good spinal health. ~ Donald M.
In Excellent Hands
I was very impressed with the expert care and the amount of information I received related to my chiropractic health needs. Although I live close to an hour from the practice, I knew in the first 5 minutes of my visit that I was in the right place and that I was in excellent hands. Thank you! ~Laurie L.

Understanding and Caring
Walking through the door, you realize the staff is welcoming and helpful; Doc Will is informative, understanding and caring; I'm feeling much better and my plan is to continue…Many thanks. ~ Eleanor S.
Ear Infections
"I came for continued treatment for myself, but more importantly, for my son who was 18 months old. He was having recurrent ear infections, 9 in one season! Once Dr. Bill laid his hands on my son, Eli, the ear infections stopped along with the vicious cycle of antibiotics. I have been bringing my daughter since 5 days old and never looked back. She has had no major health issue to date (now 2). As a physician assistant in conventional medicine, I constantly hear my patients' skepticism of chiropractic care caused by the misguidance of their primary care physician telling them to 'stay away from chiropractors'. If this is you, ask them why. Chiropractic care is a safe treatment with little to no side effects than can be beneficial to your overall health." ~ Brad M.

Walking and Getting Up with No Pain!
My life has changed significantly. I can walk and get up and down with no pain. Evidence of my improvement came last week when I traveled to the Grand Canyon and had no problems on a 15 hour tour. Walking and getting up and down from the bus were easy. I was amazed as were others my age. When they asked why I was not having problems I said 'I have a secret weapon, Dr. Bill my chiropractor.' As they gasped for breath I was grateful for the work Dr. Bill has done on me so that I can experience a better quality of life. ~ Mary R.
Lower Back Pain and Sciatica
"Chiropractic started with me, as with many others with pain! Working as a nurse, I had pushed and pulled for many years and now had lower back pain and sciatica radiating to my leg. Chiropractic adjustments were effective and through Dr. Bill's education I learned that adjustments must be ongoing to keep my spine healthy. Years later, now at age 76, I have a weekly adjustment and with exercise and diet, have remained healthy, pain free, and happy that chiropractic is in my life." ~ Joan B.

Chiropractic gave me my life back.
My name is Patti and I have been coming to Dr. Bill for 8 years now. Recently when I was in to see Dr. Bill, a new patient said to me that I wasn't a good advertisement for chiropractic because I was actually 'groaning' during the adjustment. I told him, 'Oh, no. I am great advertisement for Chiropractic. Before I came here I couldn't walk and used crutches to get around. Now I get around fine, no crutches and I end up taking care of other people'. Dr. Bill is the best and chiropractic gave me my life back. ~ Patti G.
Improved Quality of Life
"I just never thought I could make the trip! Several months ago it would have been impossible for me to board a plane for a four hour flight and enjoy a wedding in New Orleans. Thanks to wonderful chiropractic care by Dr. Bill, I not only attended the wedding but also walked all over The French Quarter enjoying many historic attractions. The chiropractic care provided by Dr. Bill has greatly improved my quality of life. The classes provided are very educational. Dr. Bill wants you to understand what has gone wrong and how chiropractic can help you. The staff in this office are all interested in helping you." ~ G.C.

Dr. Bill's Knowledge & Techniques
"My life since 2000 has been enhanced by Dr. Bill's gift to treat me and my whole family. His many techniques and knowledge of the innate ability of the human body, and mindful notes, help make us all stay on track by keeping us all healthier with practices of good intentions and genuine heartfelt passion for his craft. When he is not in the office, in order to be with his Family, he always has a trained person on the days he may not be available, which also demonstrated trust. I feel my health and physique are better prepared to deal with the rigors of my day to day life style. I believe in chiropractic and I believe in Dr. Bill. Thank you for the care you have shown me and my Family. ~ A.J. A.
Back Issues
"I have been a patient since October 2007. A bodyworker who I saw recommended that I see a chiropractor due to the back issues she saw that I had. Plus I was soon turning "50" and wanted to best help myself move into this next stage of my life. I now have much less pain and discomfort in my back, neck and much less tension. Overall feeling of well being, freedom of movement in my body after chiropractic care. This is the best thing I have done for my health. Take a wellness perspective not just a pain/disease one." ~ Terry H.

Acid Reflux
I have been coming to South Shore Family Chiropractic since October 2012. I contacted the office when my baby boy had very bad acid reflux and was getting minimal relief from our pediatrician's approach. My son's condition has improved greatly. From our first visit – we noticed that his reflux symptoms had lessened and his comfort level was much higher. I would tell anyone that has an infant suffering from acid reflux disease to bring the baby in to see Dr. Bill. It was the last thing we had considered as treatment but… it should have been the first!" ~ Kevin F.
Great with small children
"I first started going to Dr. Bill's because my mom was going and she thought it was beneficial. Dr. Bill's chiropractic helps when you have a cold, and when you have a problem with your bones Though I have never had a problem with any of my bones, my mom has had a few from running and a few different exercise programs. But, I have had colds and it really does help. Dr. Bill can also hep with sore muscles and earaches. Dr. Bill is a funny understanding man who is a good friend and is especially good with small children. Dr. Bill's staff, Sue, Christine and, I think his wife, are super fun and super nice. Nobody is as good as them. I hope that after you read this, you will believe that Dr. Bill is no ordinary doctor, and join up!" ~ Marianna C. (age 9)
---
Reviews for South Shore Family Chiropractic | (781) 335-7671