Chiropractic Care in Weymouth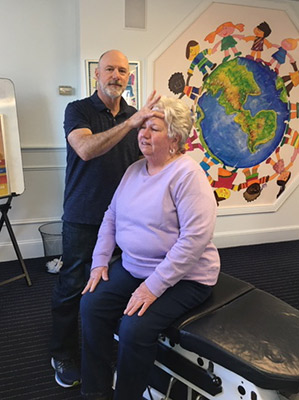 The purpose of our office is to help people living in our community in the correction of vertebral subluxation. We do this because of our absolute conviction that everyone's body performs, functions, and expresses health better when subluxation-free.
What Is a Subluxation?
It all starts with your brain. As the master organ of the body, it's your brain's responsibility to tell every other part what to do and when. We know – you're probably thinking, "But I'm interested in chiropractic for my back, not my brain!" Your spinal cord, however, is an extension of your brain. Nerves come from your spinal cord and go to every part of the body.
If you have a subluxation, or misalignment in your spine, it can cut off your nerve energy and produce dysfunction, which can include pain. The only way to know for certain if you're affected by subluxation is to have an examination with a chiropractor.
How We Remove Your Subluxations
Dr. Bill is a hands-on chiropractor. That means when he adjusts you, he does so using his hands. The primary technique he uses is called Diversified, which pulls a little from a range of other methods. He also has a drop table to assist in your adjustment or may use Pettibon or trigger point therapy when necessary. As part of your care, he'll prescribe specific therapeutic exercises that help your healing process along.
---
Chiropractic Care Weymouth MA | (781) 335-7671